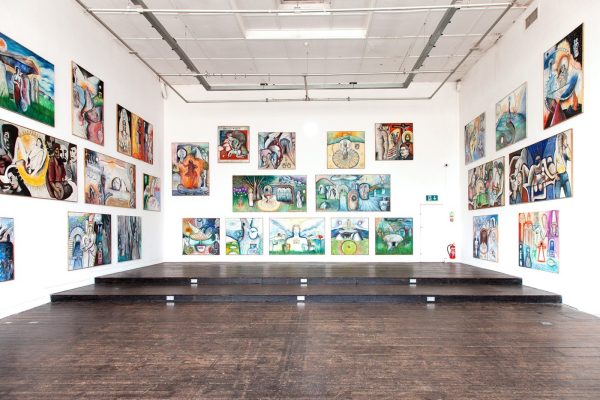 Saturday, 3 September 2022, start 2pm
Boon on Eventbrite
Rupert White, author of Monica Sjöö Life and Letters (2018) leads a gallery tour of Monica Sjöö's exhibition of paintings and drawings.
Dr Rupert White is editor of artcornwall.org. and The Enquiring Eye: journal of the Museum of Witchcraft and Magic. He wrote 'Monica Sjoo: Life and Letters' in 2018, and published 'Spiral Journey', a collection of essays by Monica, soon afterwards.
Part of Monica Sjöö The time is NOW and it is overdue! exhibition at Beaconsfield.