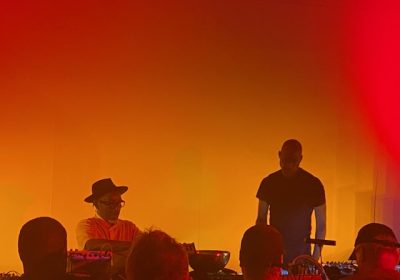 Beaconsfield marks Black History Month with collaborators past and present.
Tuesday 24 October 2023
Beaconsfield's Environmental Artist in Residence Phoebe Collings-James leads the second in a series of reading groups where participants can read, sculpt or play with terracotta clay while discussing extracts from the book 'A Billion Black Anthropocenes or None' by Kathryn Yusoff.
Thursday 26 October 2023
Black Industrial Sound artists Trevor Mathison and Gary Stewart AKA Dubmorphology return to Beaconsfield for Black History Month to weave black histories into a specially commissioned electro-acoustic sound performance that will employ every aspect of the venue as a player in an immersive ambient score.