The Café is open 12-5pm during gallery exhibition hours on exhibition days only. Between exhibitions, when installing a new show, the gallery and café are closed to the public.
We currently offer a reduced service of coffee and snacks and do not offer a lunch menu.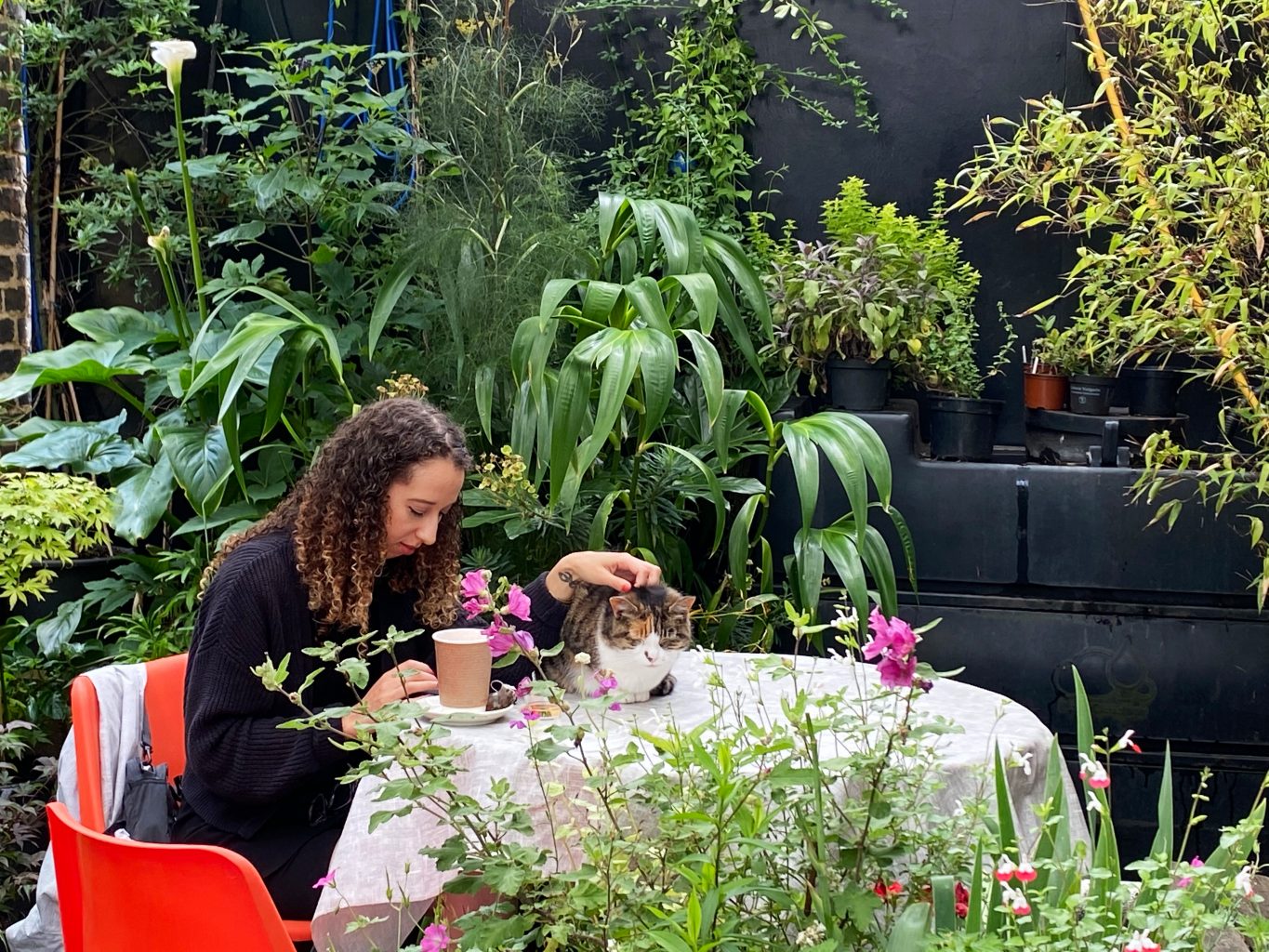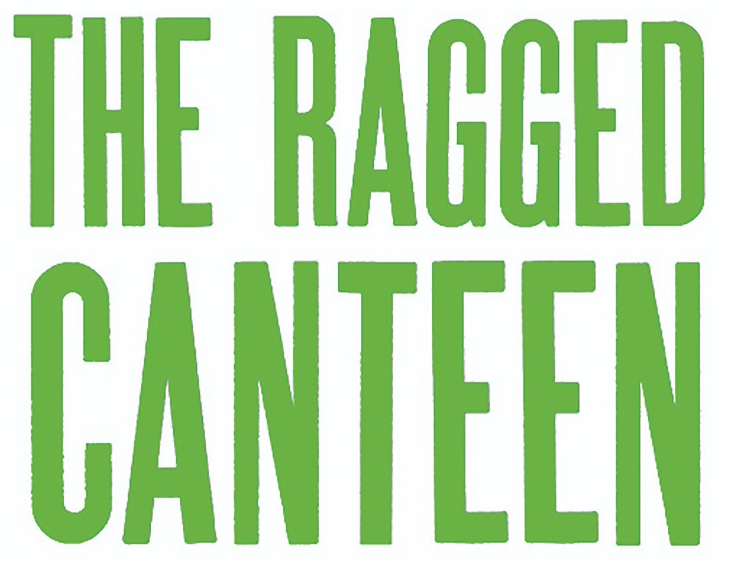 About The Ragged Canteen at Beaconsfield
Beaconsfield opened The Ragged Canteen in 2008 to reflect our passion for ethically-sourced, seasonal food and excellent coffee. We offer a vegetarian menu with gluten-free and vegan options, hand-made cakes with fair-trade, organic coffee supplied by local roasteries throughout gallery opening hours. NB. This offer is currently restricted to hot drinks and small snacks.
The café is located in the Lower Gallery space, at the heart of the historic Lambeth Ragged School building tended by Beaconsfield and we have plenty of outdoor seating.
As a pioneer of the emerging Vauxhall cultural quarter, we offer an inspirational environment with a continuous programme of progressive art, free Wi-fi and an outdoor terrace for sunny days, a canopy for rain and outdoor heaters when chilly.
Wednesday–Saturday: 12:00noon–5pm (open during exhibitions only)
Partnerships
The Ragged Canteen at Beaconsfield partnered up with the RWRD App, who have many good independent coffee shops like us, registered all over the country.  If you download the App, for every 10 coffees you buy with us, we'd love to give you a free coffee AND provide positive impact all over the world by planting a tree on your behalf, via the Eden Reforestation Project.
The Ragged Canteen at Beaconsfield is proud to support our NHS, Social Care workers, Emergency Services and Armed Forces. We offer a 20% discount for Blue Light Card members. Here for you, because you're here for all of us! THANK YOU!

1.11.2022 Lucy Gregory wins Blooming Lambeth Award 2022 for Beaconsfield's Garden-yard
Congratulations to our brilliant horticulturalist Lucy Gregory, who won a Blooming Lambeth Award for Beaconsfield's Garden-yard! Her 'Best in Bloom' 2022 award was presented in Lambeth Town Hall at a prizegiving event hosted by Arit Anderson, from BBC's Gardeners' World, and Incredible Edible Lambeth.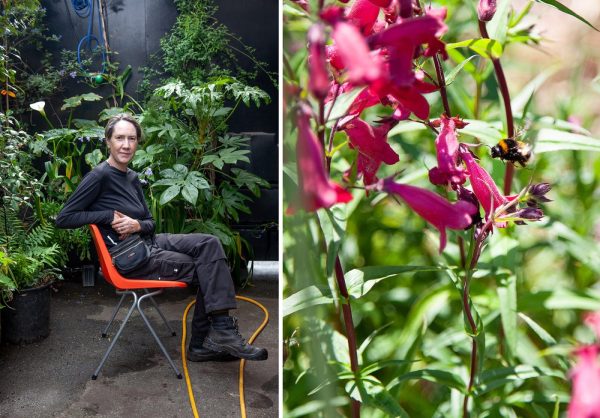 Beaconsfield Gallery occupies the old Ragged School building in Newport Street, Vauxhall. Entering through a sliding glass door in the perimeter wall, you find a welcoming green haven under a shady canopy. The space is compact: climbing plants cover the inside of the wall and cluster extravagantly in large pots, burst from a wheelbarrow, clamber around the door to the Gallery and flourish between the tables and chairs. As you sit drinking your coffee, perhaps with a slice of homemade cake, you are immersed in leaves, flowers and tendrils, which take precedence over the furniture. It is a space to sit and reflect, the only sound the trains passing by behind the building, on their way to Vauxhall or Waterloo. The Gallery cat poses among the plants, like a friendly tiger in a painting by Henri Rousseau. But this is not a jungle, nor is it tame and regimented: it's a creative, contemplative haven in a little corner of Lambeth, quietly flourishing a stone's throw from the Thames.
Angela Weight, Independent Curator.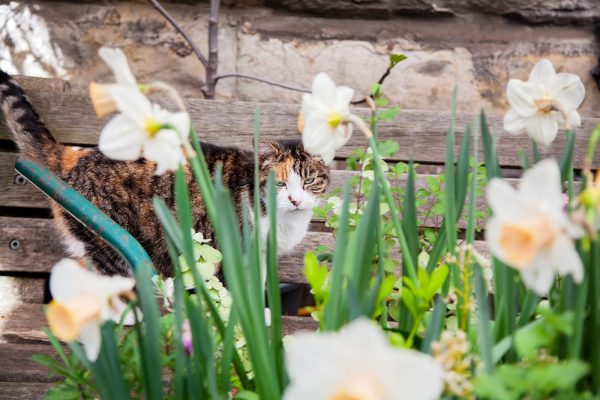 5.05.2022 Lemon Drizzle on board!
Every week you can enjoy the work of Beaconsfield Baker Wesley whose creativity has no limits.

29.04.2022 Carrot Cake by Beaconsfield Baker Wesley

27.04.2022 Angela's HeavyWeight Choc Chunks.
Gluten-free HeavyWeight Choc Chunks, baked by Beaconsfield's Chairperson and former Keeper of the Department of Art at the Imperial War Museum, are this week's speciality in the cafe!

13.04.2022 Enjoy Easter and springtime with Wonky Banana + Walnut Loaf prepared by collective BAW to celebrate the new season and promise of brighter days.
Gallery and Cafe opening times:
Wed-Sat, 12noon-5pm (we are open Easter Weekend)

25.03.2022 Victoria Sponge Cake by Wesley – Beaconsfield Baker Wesley
Beaconsfield placements support employability, personal confidence and wellbeing. We contribute towards dissolving borders between race, class, gender and disability by nurturing relationships with a diverse range of artists, audiences, participants and co-workers.

26.01.2022 Nordic philosophy encapsulated in gluten-free chocolate cake made by Finland-born, London-based visual artist Minna Haukka. Don't miss it.

Enjoy our new initiative of hand-made cakes and biscuits produced by supporters of the gallery.
This week try local painter Caroline Todd's renowned flapjacks – perfect with a cup of coffee to fuel your thoughtsNordic philosophy encapsulated in gluten-free chocolate cake made by Finland-born, London-based visual artist Minna Haukka!

We select our suppliers with great care, ones who share our values – environmentally sustainable, local wherever possible, ethical, community centric and products made from natural ingredients.
We are a bit excited about our excellent coffee from Volcano Coffee Works.  A local Brixton roastery; environmentally sustainable, ethically traded and B-Corp Certified. Volcano engage in community-based improvements at origin and in the UK. What's more, their coffee is delicious!

Drinks from The Ragged Canteen @ Beaconsfield Gallery in 2021
Occasional evenings with an emphasis on Gin …  19:00, last orders at 22:30. Book via Eventbrite
This is a great opportunity to gather in one of the oldest buildings in Vauxhall – the former Lambeth Ragged School – built 1849-51 by the gin entrepreneur Henry Beaufoy.
We've named the Coffee Machine – meet Bambi!
'The Marzocca coffee machine was invented in Florence in 1927 by the brothers Giovanni and Bruno Bambi. I suggest calling the new machine Beaconsfield Bambi.'


Thanks to the Cockayne Foundation and the Cultural Recovery Fund we have been able work constructively in lockdown to refurbish the kitchen, acquire a top quality La Marzocca coffee machine and recruit a new team.
We want to thank everyone who submitted a name for the Coffee Machine! We received some fantastic propositions and we are thrilled to introduce you to Bambi!
Follow us on social media: