Foam Talent | London 2019 Teen Tours on 8 and 15 June 2019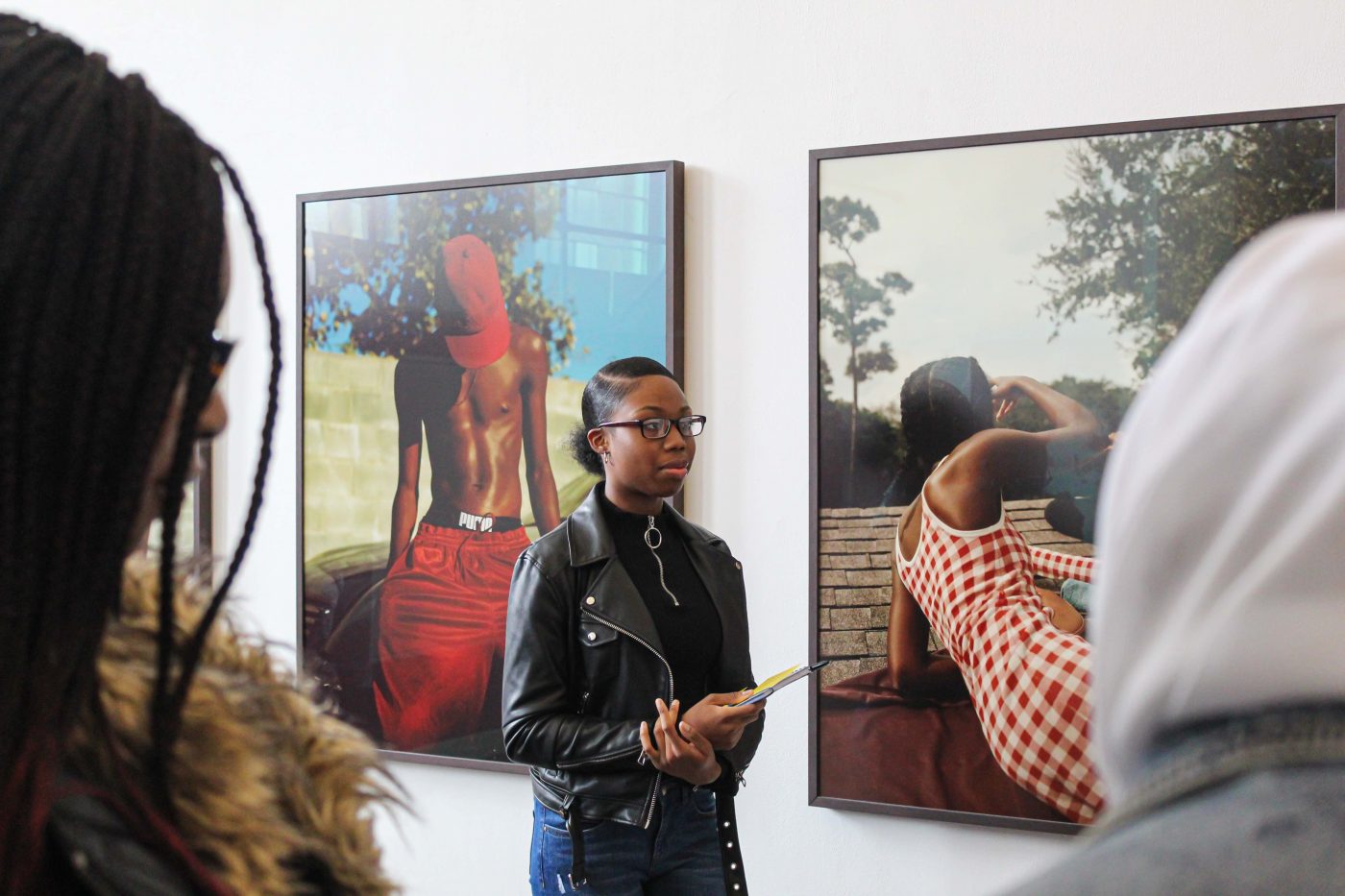 Foam Fotografiemuseum Amsterdam and Beaconsfield Gallery Vauxhall present Teen Tours of the brand new exhibition Foam Talent 2019, featuring works from a new generation of visual artists.
Explore this forward-thinking showcase of photography in the company of London teenagers – Amina, Desire, Einas, Elizabeth, Fatima, Khadija, Kisanet, Niyasia, Nour, Priscilla, Shayma and  Talia-Rae – who unpack works in the exhibition through research and their own personal response to the full spectrum of creative approaches that mark today's developments in the photographic medium.
Teen Tours is a special opportunity that offers local young people support to develop their engagement with photography and practical skills in the realm of research and public speaking, following a model shared by The Photographers Gallery, London.
This was the third year that Beaconsfield and Foam offered critical training to local teenagers. In 2019, students from Harris Academy Bermondsey and St Saviours and St Olaves School took part in a course of seminars, after which the young people conducted public tours of Foam Talent | London on 8 and 15 June, enabling visitors to the exhibition to see selected works in a new light. Visitors booked a specific time for £3 per head (teenagers profit-share) on Saturdays 8th and 15th June 2019.
Images: Team London Teen Tours 2019 © Shayma (aged 15)