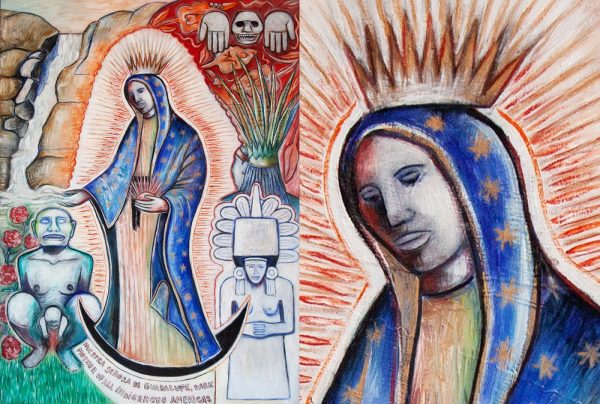 Dissident Drag + Alternative Masculinities! (public performance + closed workshop) led by Nad Ma and Raju Rage.
Raju Rage has been invited to lead workshops in their Dissident Feminisms Series as part of Monica Sjöö The time is NOW and it is overdue!
Dissident Drag + Alternative Masculinities!
2-3pm Performance (open/public)
Nad Ma (Mexico) + Artists conversation on Corporeality, Activism and Feminism
Drag performer and corporeal artist Nad MA will share a performance and guide us all through expressive embodiment. Bring an object that symbolises/expresses your alternative masculinity. [Book here]
This event will be followed by a closed workshop that can be booked via Trans*(forming) Masculinities with Healing Justice London healingjusticeldn.org
3 -5pm Embodiment Workshop (closed workshop for transmasculine identities from global majority backgrounds*)
Who/what are our role models? How do we embody our alternative masculinities?
Raju Rage and Nad MA will delve deeper into dissident masculinities using embodiment techniques.
*We welcome trans* masculine people in the UK from global majority backgrounds who are  interested in exploring trans masculine identities in relation to the wider socio-political issues we face. [NOTE: this closed workshop can be booked via Trans*(forming) Masculinities with Healing Justice London]
Bios:
Nad Ma is a corporeal artist based in Mexico City, invested in the politics of the body, body mapping and human geography. They practice as a massage therapist, body piercer, shibari instructor, drag performance artist and workshop facilitator.
Raju Rage is proactive about using art, education and activism to forge creative survival. Raju has a theirstory in activism, self and collective organised queer/ transgender/ people of colour movements and creative projects in London and beyond for 2 decades, from which their politics and works draw on and from. They are the creator of Masculine Femininities zine (early 2000's), community events organiser, community chef, performance artist, visual artist and curator, trans health activist, mentor and educator with a focus on healing, resistance, transformative justice and embodied knowledges.