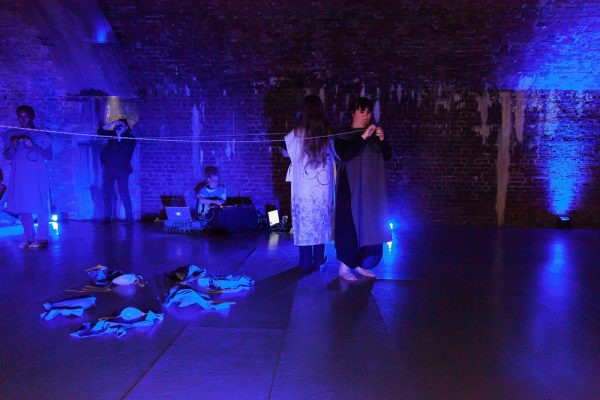 pronouns she/her
Lives and works in Småland, Sweden
She mainly works through sculptural and cinematic methods that process difficult contexts around the colonial residue of landscapes, body and language. Through residencies and commission, often long-term over years situated in places such as The Eastern Goldfields Desert in Western Australia with the Wongatha women or in the Arctic with Sámi Dáiddaguovddáš.
Linda has a bachelor's and master's degree in sculpture / sound from Chelsea College of Art & Design and Winchester School of Art and a research year at the Royal Academy of Arts, Stockholm. She has shown at Momentum Biennale (2017) and was included in the book 100 Sculptors of Tomorrow by the publisher Thames & Hudson (2019). After 19 years living in London, she has now settled in the forest in South Sweden, where she self-initiated the text & podcast project Women in the Forest and works on a public commission at Huskvarna Folkets Park with The Public Art Agency in Sweden. She is also invited to work on a collaborative project:Intermission / the other within by the Samoan/Australian artist Brian Fuata at ANTI-festival in Kuopio in Finland autumn 2022.
As part of MONICA SJÖÖ-the time is NOW and its overdue! Linda is working in Sjöö's spirit by embracing inclusive, shared and art as activism, bringing art to the streets. She has invited TEARS |OV to produce a live-score for the performative Memorial Ritual which honours the first 12 women accused, tortured and killed as witches in Småland 1550-1626.
She has also invited artists Rachel Fallons and Sam Hodge to re-create their works and share processes via workshops and activism.