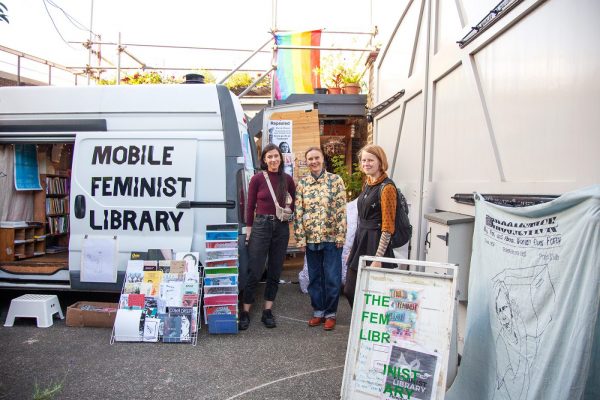 Minna Haukka is a Finnish artist based in London since 1999. She works with mixed media, installation, sculpture, textiles, video and drawing.
Her practice is often socially engaged with interest in deconstructing and repurposing the everyday. She was artist in residence at the Feminist Library in London from 2018-2020, where she has been volunteering since 2015. She is currently lead co-ordinator of the Library's Curatorial Group.
She has collaborated with Kristin Luke on the Mobile Feminist Library project since 2018; a white van converted into a library which was part of 'Still I Rise' exhibitions at De La Warr Pavilion and at Arnolfini Gallery in Bristol, 2019. Minna Haukka has been exhibiting nationally and internationally since 1993. Her recent work includes projects at:  the Showroom, Space Station 65, Tate Exchange and Beaconsfield Gallery in London, as well as HilbertRaum Gallery in Berlin and Forum Box in Helsinki.