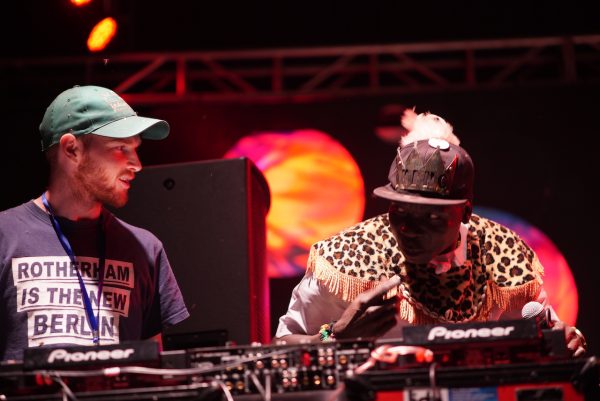 Ocen James is a master Acholi fiddle player, based in Uganda. He is part of the Nyege Nyege music collective based in Kampala and works with traditional acoustic instruments, playing Udungu, Naga, Rigirgi. James is a pioneer of Acholitronix, an electronic remaking of traditional Acholi ceremonial music. He works with Otim Alpha and Leo Playeng, taking Acholi wedding music, weaving its traditional, see-sawing folk fiddles and call-and-response vocals with stripped, pounding drum machine polyrhythms in a quasi-hypnotic, minimalist delirium.
Link to one of Ocen's performances
Nyege Nyege celebrates the creativity of the African diaspora as well as Africa's musical influence on the rest of the world, and has come to be regarded as the African capital of the global bass music scene. Nyege Nyege offers rare opportunities to see African electronic musicians who seldom play outside their home countries, and  is a leading reference for anyone following music from the African continent, and networks of like-minded artists. The team run a small label called Nyege Nyege Tapes and host a recurring party in Kampala called Boutiq Electroniq that celebrates and creates a haven for transgender music artists. Nyege Nyege artists are sought after on the alternative music scene in Europe and on UK platforms such as Late Junction.