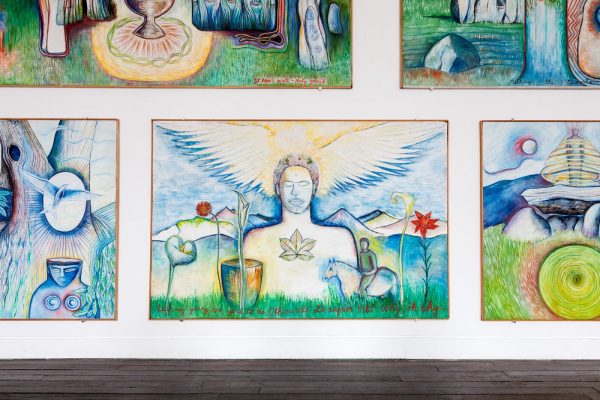 Dear Friends,
We are looking for volunteers who would like to take part in the Harriet Hill project.
Volunteers will be asked to take part in a walk wearing comfortable and easy to wear costumes with the letters P.E.A.C.E.
Initially there are two walks happening as part of an event at Beaconsfield Gallery in Vauxhall called "Peace Camp". This event is taking place between 17th and 20th August as part of the current exhibition Monica Sjöö The time is NOW and it is overdue! Monica was a Peace activist amongst other things and produced brilliant publicity visuals for Greenham Common Women's Peace Camps in the 1980s.
The first walk will be on Thursday 18th August between 2 – 4pm, from the Feminist Library in Peckham to the Beaconsfield Gallery in Vauxhall. This is about 2.7 miles/ 4.3 km and will probably take about 1.5 hours.
The second will be on Friday 19th August between 2 – 4pm from Beaconsfield to Parliament Square, around and back to Beaconsfield.
Overall this will be about 2.5 miles and take about 1 – 1.5 hours.
The plan is to stop and talk to people along the way about PEACE: about what PEACE means to them at this point in time and about Greenham Common Peace Camps and the relevance of remembering them 40+ years since they began.
If you are interested in participating please contact Harriett Hill