10 November  2021– 29 January 2022
Wednesday–Saturday, 12-5pm
Beaconsfield Arch and Lower Gallery
The Struggle is a trilogy of three video works commissioned by Beaconsfield and developed with a range of partners to explore the impact of familial interactions on the formation of subjectivity. The springboard for each of the films are interviews conducted with people whose parents were either political activists, military personnel, or practising Catholics respectively.
The three films, The Straggle (2012), Opening Up (2015) and A Glimpse (2019) are exhibited together for the first time and explore generational, familial, ideological political and social shifts between the mid to late 20th century and the early 21st century, as a negotiated and lived experience. More about THE STRUGGLE
Rachel Garfield's latest book: is available to buy at Beaconsfield for £22. Experimental Filmmaking and Punk: Feminist Audio Visual Culture in the 1970s and 80s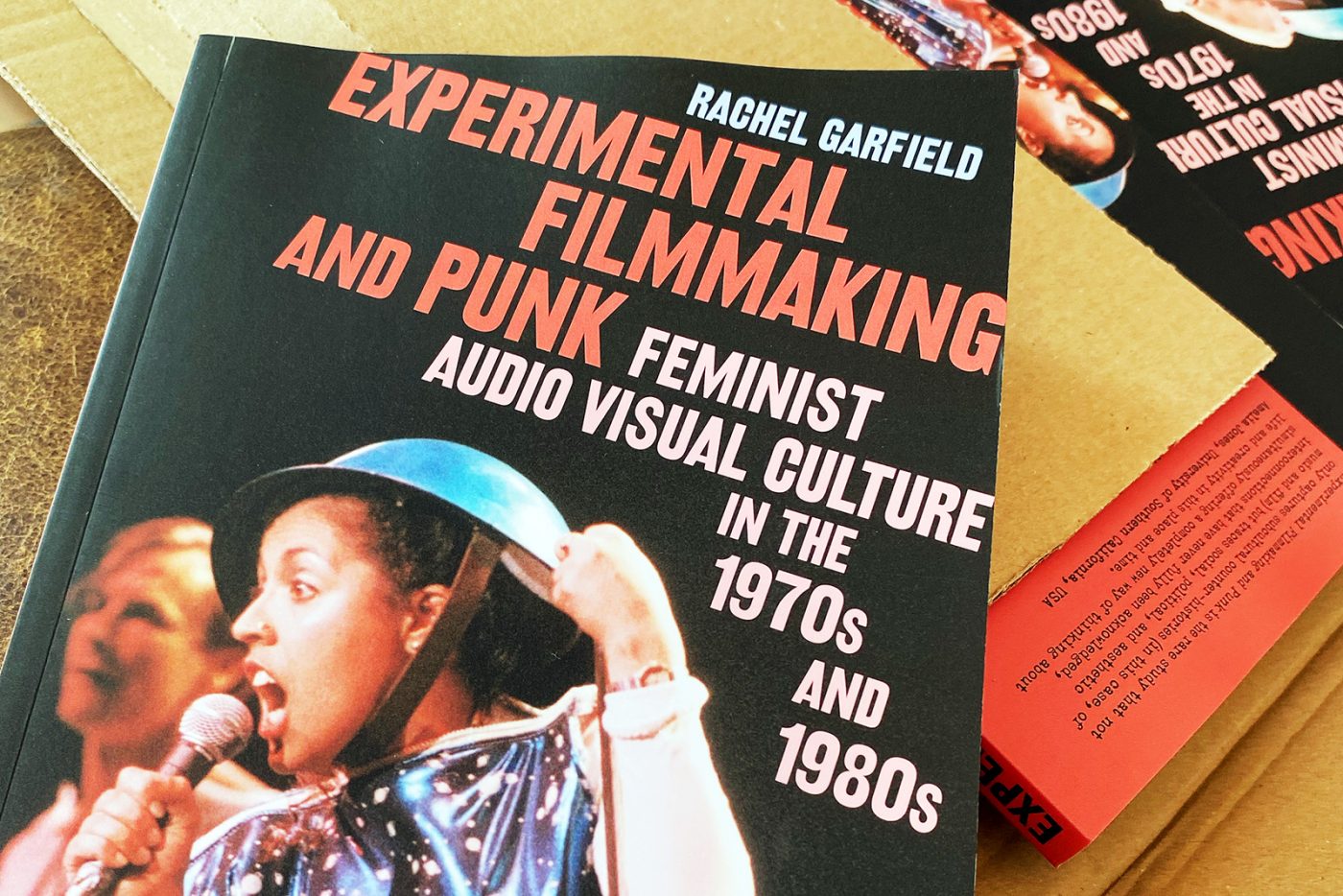 Monday 15 November 2021, 6pm
The launch of Rachel Garfield's new book Experimental Filmmaking and Punk: Feminist Audio Visual Culture in the 1970s and 80s published by Bloomsbury, moderated by cultural theorist Professor Gavin Butt (Northumbria University).
---
Lincoln Project Plus
16th Feb – 18th March 2022
Rachel Garfield will be exhibiting the trilogy The Struggle at Lincoln Project Plus. In addition Garfield will be continuing her investigations into the tensions between systems of belief and subjectivity in showing her new painting series 'Shielding'.
The Struggle was commissioned by Beaconsfield Gallery Vauxhall where it is currently showing.
---
We are pleased to invite you to the finissage of The Struggle: a Trilogy by Rachel Garfield.
Saturday 29 January 2022, 2–5pm.
Final chance to meet the artist and view the trilogy of films exhibited together at Beaconsfield.


Source: Rachel Garfield's Instagram
---
Rachel Garfield is an artist and Professor in Fine Art at the University of Reading. She is author of Experimental Film making and Punk: Feminist Audio Visual Culture of the 1970s and 1980s, Bloomsbury (2021) and Principle Investigator of a large AHRC funded grant (2019-2021) entitled The Legacies of Stephen Dwoskin's Personal Cinema. Exhibitions and screenings in the UK include,  The Whitechapel Gallery, The Hatton Gallery, Wolverhampton Art Gallery, Beaconsfield Gallery Vauxhall, Focal Point, Hertfordshire University Galleries, Star and Shadow cinema, Somerset House, London Short Film Festival and Open City Doc Festival in the UK and in the Galerie du Presbytere, Saint-Briac, The Babylon Cinema Berlin, Espaciocentre, Tenerife Espacio De Les Artes, Oranim, Haifa, CCA Santa Fe, Arizona State University Museum, Aqua Art Fair Miami, Garfield's work has featured in for example, "An 'Other' History: Feminist Art in Britain Since 1970' Amelia Jones (eds. John Slyce, Adler, Phoebe), Contemporary Art in the United Kingdom, London: Black Dog Publishing, 2015; Steyn, Julia, "In the Hinterlands: Identity, Migration & Memory", Cross-cultural Identities: Art, Migrants and the Metaphor of Waste, Steyn, Juliet, Stamselberg, Nadja (eds.)