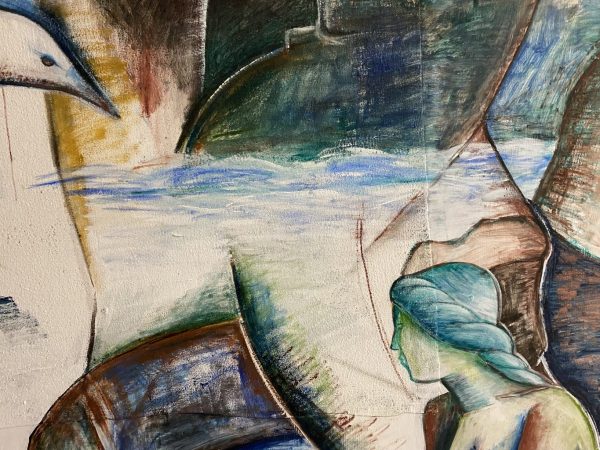 Saturday, 2 July 2022, 3-5pm
led by Fran Painter-Fleming
Cosmologies are a source of identity and orientation to the world. They tell us who we are. We are inevitably shaped by them no matter how distant they may be from our consciousness. Robin Wall Kimmerer, Braiding Sweetgrass.
In this first reading group, we'll begin with the opening chapter of Robin Wall Kimmerer's 2013 text Braiding Sweetgrass, Indigenous Wisdom, Scientific Knowledge and the Teaching of Plants. Echoing Sjöö's own devotion to goddess cultures and ecology, Kimmerer's text is a love song to the natural world and the people within it.
Through her generous storytelling, we learn of the creation story of Skywoman, the ancestral gardener who possesses a loving affinity with the earth she inhabits. Contrasted with Eve's banishment from nature, this examination of differing cosmologies brings about questions about our modern relationships with ecology. Why does this distance exist between plant life and us? And how can we best repair this dynamic after so much abuse?
There's no need to pre-read the text. We'll read it collectively at the gallery and then discussions will open out to personal reflections and observations of Braiding Sweetgrass' resonance with Sjöö's practice.
Find a PDF here if you'd like to read in advance. Braiding Sweetgrass. Indigenous Wisdom, Scientific Knowledge, and the Teachings of Plants by Robin Wall Kimmerer
Reflection on Reading Sjöö 1
In this first session we collectively close read the opening chapter of Robin Wall Kimmerer's Braiding Sweetgrass, Indigenous Wisdom, Scientific Knowledge and the Teaching of Plants, examining the parallels between Kimmerer's way of thinking and Monica Sjöö's practice.
Our discussion delved into the cultural politics of cosmologies, looking at how creation stories directly inform contemporary readings of gender and our relationship with the natural world. The importance of 're-story-ation' within processes of restoration also arose, as we examined the generative potential of revisiting origin tales and other mythologies when tackling the climate crisis.
Learning from both Sjöö and Kimmerer, we additionally thought of more practical, smaller scale acts we could each do to help rekindle a sense of intimacy with nature, to help repair the dynamic between ourselves and ecology, and to install more tenderness with those around us.
The first reading group looked at Sjöö's work in relation to cosmology and ecology, the second session will be led by Caitlin Fleming who will unpick Sjöö's involvement with Queer Activism (3rd August), and the third session (24 August) will look at Sjöö's commitment to the Women's Liberation Front, reading Lola Olufemi's 2020 text Feminism, Interrupted, which shares Sjöö's disdain for 'polite' feminism and seeks to disentangle it from mainstream consumerism, reclaiming its revolutionary potential in the contemporary.
The Monica Sjöö Reading Group Series is programmed by emergent curator and researcher Fran Painter-Fleming who has been invited to bring the perspectives of a younger generation into juxtaposition with the issue-based work of Monica Sjöö and its interpretation by an older generation of 'Third Wave' feminists. Sjöö's imagery represents both the civil rights achievements of 'Second Wave' feminism and a vision for alternative futures. Painter-Fleming was struck by the urgency of Sjöö's work in the context of current debates surrounding the climate crisis, queer rights and contemporary feminisms.
Fran Painter-Fleming is a curator, writer and researcher based in London. Her curatorial research hinges on social memory, ecology and myth and her practice is grounded in slower methods of curating, working with artists or fields of research over extended periods of time.
Part of Monica Sjöö The time is NOW and it is overdue! exhibition at Beaconsfield.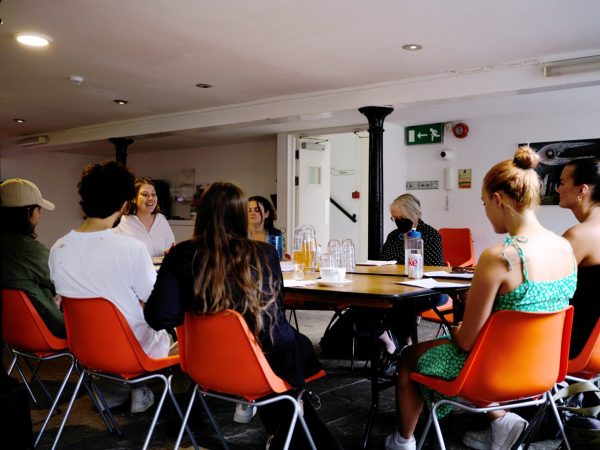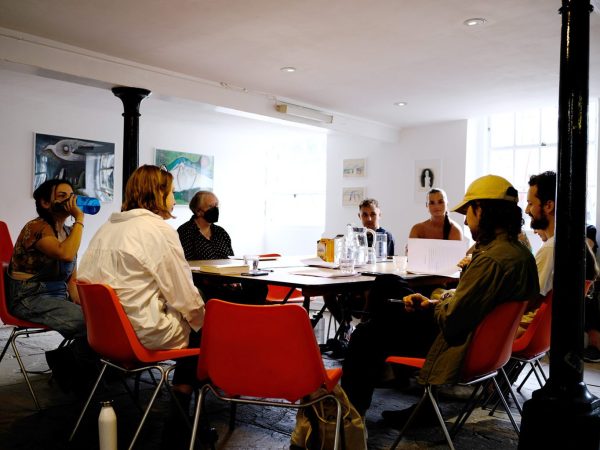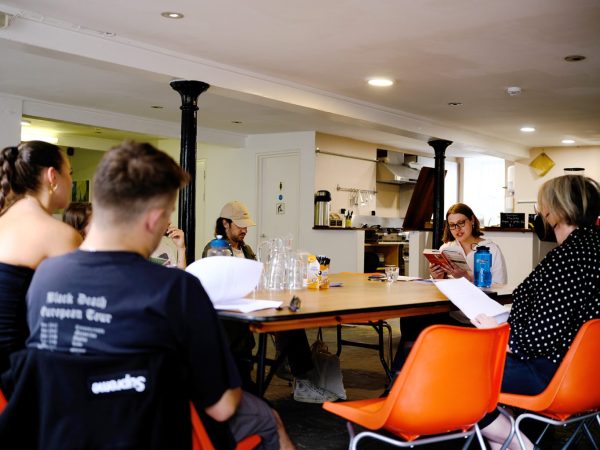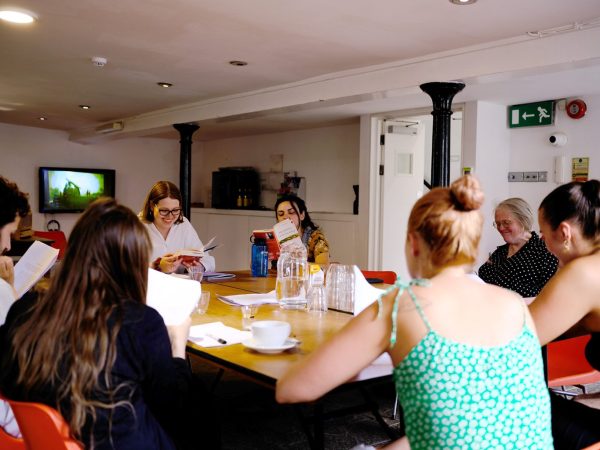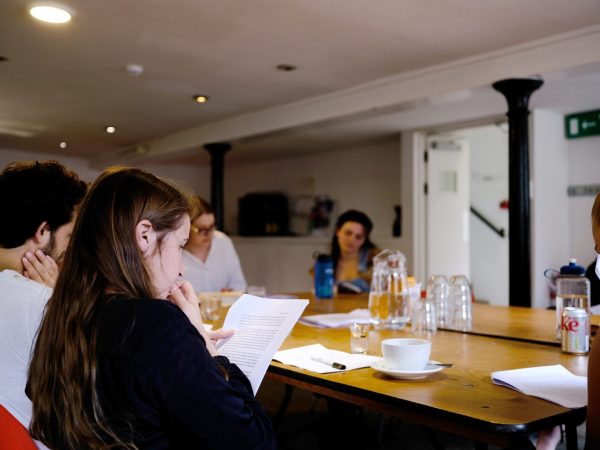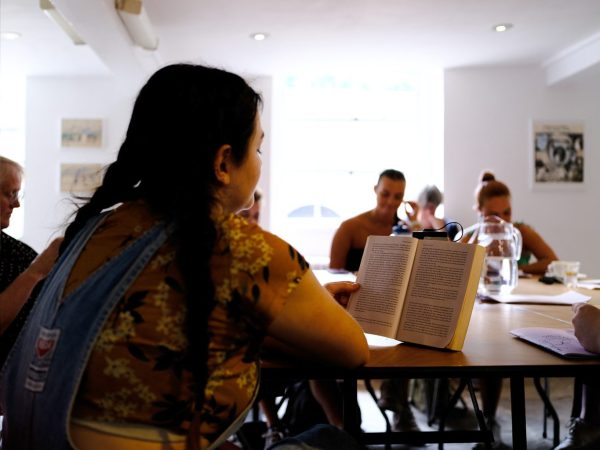 Photos Ellis Parkinson