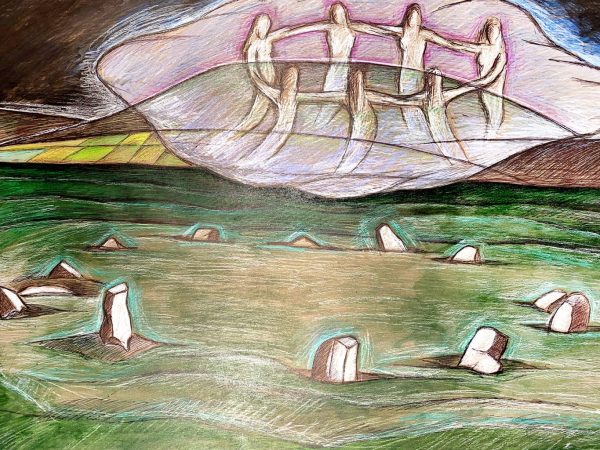 Wednesday, 3 August 2022, 6-8pm
Reading Sjöö 2: Queer Activism with Caitlin Fleming and archival materials from Feminist Library.
Reading Monica Sjöö 2 will explore archival materials from the Feminist Library to help unpick Sjöö's involvement with Queer Activism.
Reflection on Reading Sjöö 2: Led by Caitlin Fleming and Fran Painter-Fleming.
Adopting a collage-like approach, during this second reading group we collectively read extracts of Monica Sjöö's essays, diaries, and poetry, whilst surveying archival photo albums, periodicals and ephemera from Greenham Common Women's Peace Camp provided by the Feminist Library, Peckham.
This dec-centered methodology seemed appropriate when discussing the importance of the collective within queer activism. The wide breadth of resources generated really engaging discussions about the inherent limitations of some activist strategies, and what we can learn from these lineages of activism to feed productive blueprints for contemporary activist pathways.
Bringing contemporary thinkers such as José Esteban Muñoz, Lola Olufemi and Fiona Buckland into the conversation, we touched upon ideas of worldmaking, ephemerality, political imagination, chaos and care in the queer community.
The Monica Sjöö Reading Group Series is programmed by emergent curator and researcher Fran Painter-Fleming who has been invited to bring the perspectives of a younger generation into juxtaposition with the issue-based work of Monica Sjöö and its interpretation by an older generation of 'Third Wave' feminists. Sjöö's imagery represents both the civil rights achievements of 'Second Wave' feminism and a vision for alternative futures. Painter-Fleming was struck by the urgency of Sjöö's work in the context of current debates surrounding the climate crisis, queer rights and contemporary feminisms.
Fran Painter-Fleming is a curator, writer and researcher based in London. Her curatorial research hinges on social memory, ecology and myth and her practice is grounded in slower methods of curating, working with artists or fields of research over extended periods of time.
Part of Monica Sjöö The time is NOW and it is overdue! exhibition at Beaconsfield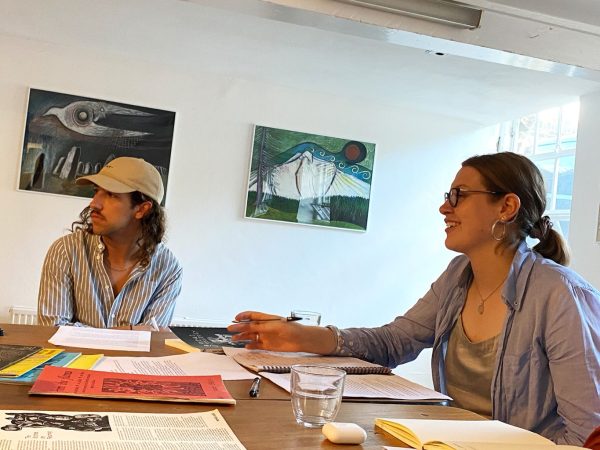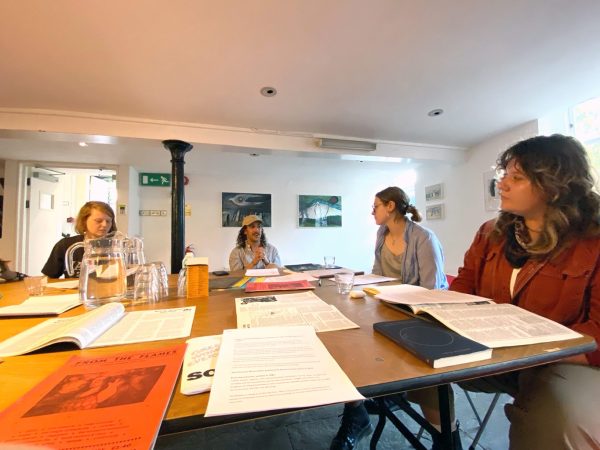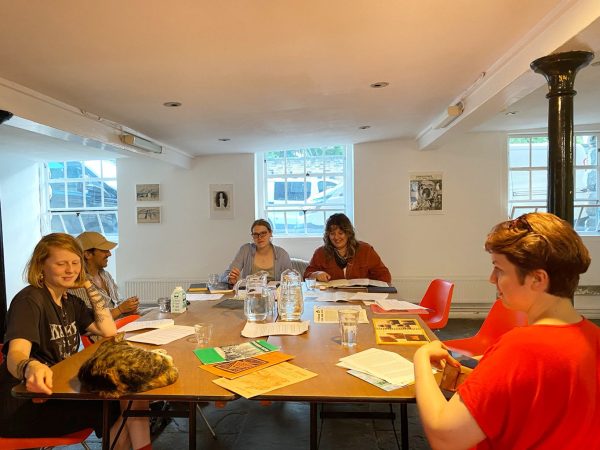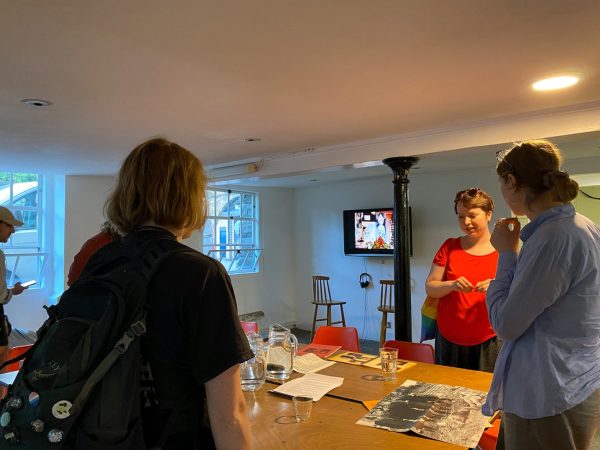 Photos: Naomi Siderfin