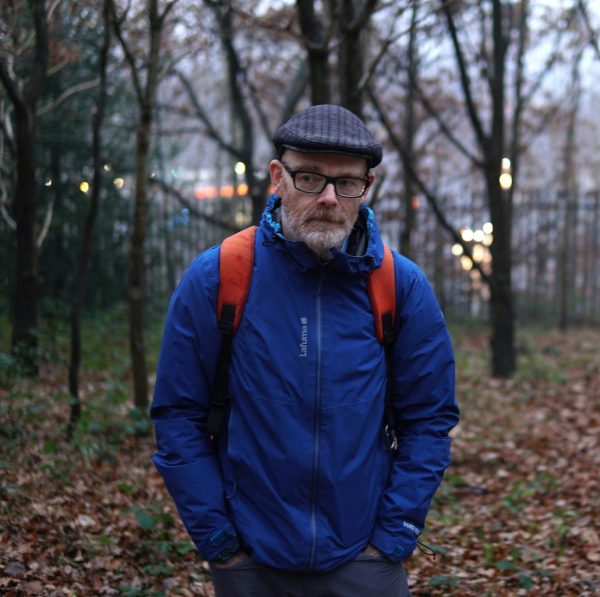 Mark Fell is a multidisciplinary artist based in Rotherham (UK). His practice draws upon electronic music subcultures, experimental film, contemporary philosophy and radical politics. Over the past 30 years Fell's output has grown into a significant body of work – from early electronic sound works and recorded pieces, to installation, critical texts, curatorial projects, educational systems and choreographic performances.
Selected press:
Guardian
The Wire
Frieze
In 2017 Fell curated a major exhibition of sound art for V-A-C foundation (Moscow) "The Geometry of Now"; he led a British council research project to India to study Carnatic music composition and its relationship to emergent electronic arts (with AC Projects Glasgow); and Serralves Foundation (Porto) premiered "Intermetamorphosis" a collection of works by Fell including new commissions as well as retrospective pieces. In 2018 he completed two large scale multi-spatial sound works: "Protomusic#1" for Sage Gateshead, forming their flagship contribution to the Great Exhibition of the North; and "Frameworks" at Palazzo delle Zattere (Venice). 2019 saw two new performative pieces: "Hominin" (Rewire, Den Haag/Bergen Kunsthall) and "Against Method" (Pirelli Hanger Bicocca, Milan), as well as the solo exhibition "The Concept of Time is Intrinsically Incoherent" (Focal Point Gallery, South End on Sea).
The diversity and importance of Fell's practice is reflected in the range and scale of institutions that have presented his work: VAC Foundation Palazzo delle Zattere (Venice), Hong Kong National Film Archive, The Baltic (Gateshead), Museu d'Art Contemporani de Barcelona, La Casa Encendida (Madrid), Laboral (XIxon), The Institute of Contemporary Art (London), Royal Festival Hall (London), The Serpentine (London), Victoria and Albert Museum (London), Whitechapel Gallery (London), The Institute of Contemporary Art (London), Barbican (London), Raven Row (London), Seville Biennale, The Australian Centre For Moving Image (Melbourne), Artists Space (NYC), Moma (NYC), Issue Project Room (NYC), Corcoran (DC), Curtis R. Priem Experimental Media and Performing Arts Center (NY), Lampo/Graham Foundation for Advanced Studies in the Fine Arts (Chicago), Zentrum für Kunst und Medientechnologie (Karlsruhe), Pirelli Hanger Biccoca (Milan) among others. Fell's work is in the collection of the Thyssen-Bornemisza Art Contemporary (Vienna) and has been recognised by ARS Electronica (Linz). He has worked with a number of artists including: Yasunao Tone, Laurie Spiegel, Keith Fullerton Whitman, Okkyung Lee, Luke Fowler, Will Guthrie, Peter Gidal, Terre Thaemlitz, John Chowning, Ernest Edmonds, Peter Rehberg, Oren Ambarchi, Carl Michael Von Hausswolff and Mat Steel (as SND).
Fell is currently guest professor of media art at Die Staatliche Hochschule für Gestaltung Karlsruhe (HfG).
[1] South Bank Centre, London.
Source: Mark Fell's Website
Full CV here
Beaconsfield Exhibition Mark Fell, Systemic Peripheralism