Systemic Peripheralism
8 October-3 December 2022
Preview 7 October 6-8pm
Workshop with Rian Treanor & Ocen James 19 October 2.30-5.30pm
'Systemic Peripheralism' is positioned in the form of a question. It deals with expanded notions of sculpture where audiences explore their sense agency in response to procedural systems. Responding to Beaconsfield's main gallery spaces, two new sonic installations mark a cautious return to public life, asking visitors to collectively engage in sensory exploration.
In the Upper Gallery a fragile visual motif reflects natural light and reacts to environmental factors. Patterns of disruption and equilibrium settle into a rhythmic programme of movement and sound. A series of tetrahedral objects occupy the Arch which change daily where procedural movement of objects alters the distribution of sound in space.
Adding context in the Lower Gallery, Fell offers an informal reading station, where visitors can read and annotate some of the texts that have influenced his work, and shows two videos on the Flatscreen programme.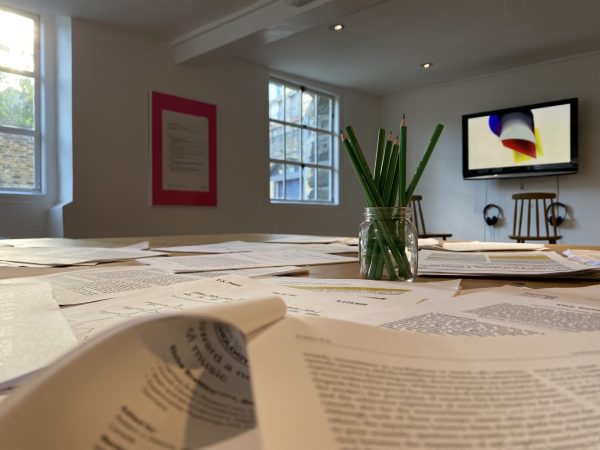 Mark Fell's practice draws upon electronic music subcultures, experimental film, contemporary philosophy and radical politics.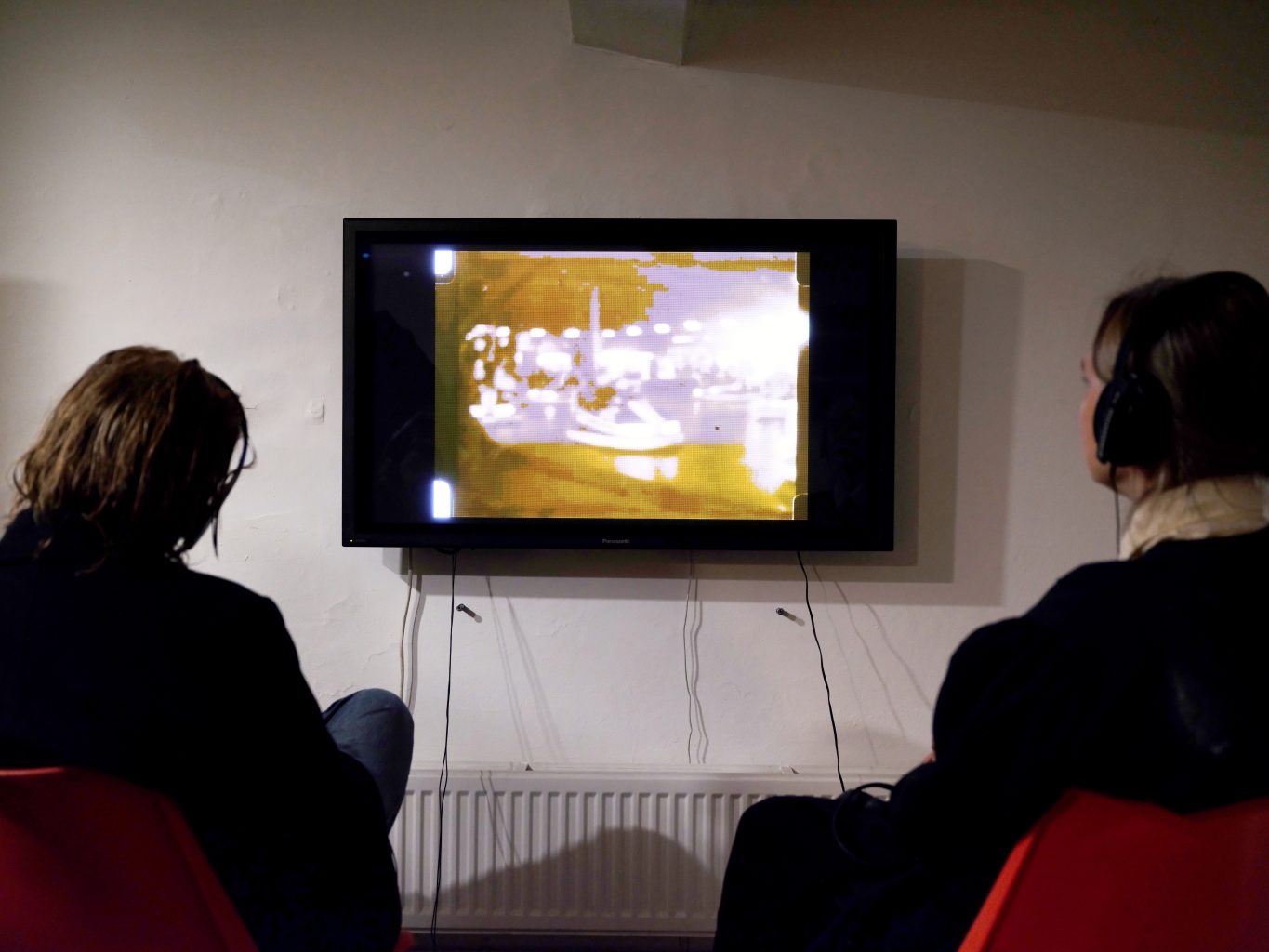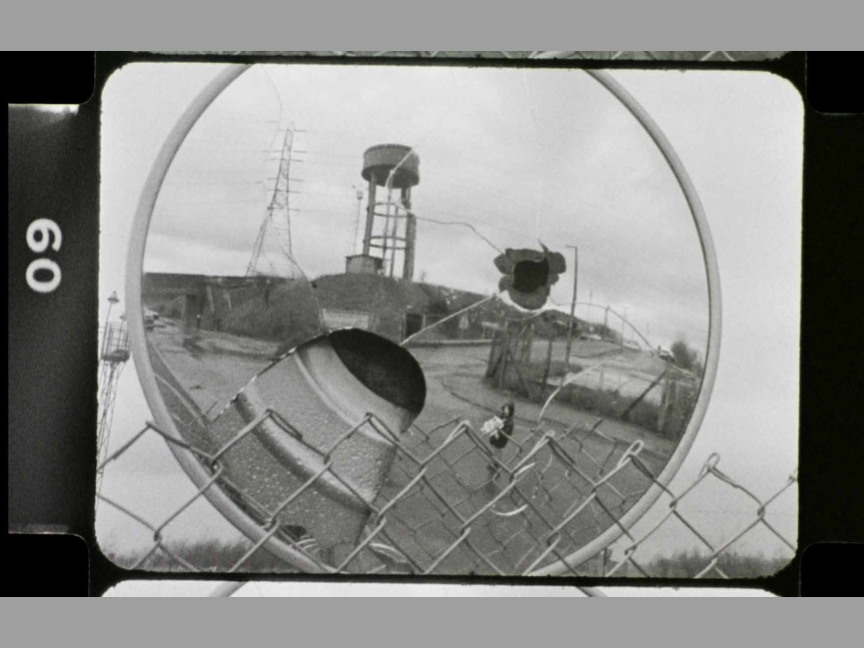 Shielding in Rotherham during lockdown, Fell explored distributed interfaces and group systems in collaboration with his son and music producer Rian Treanor. The experience of combining international installation environments, remotely in real time, under pandemic conditions, informed the artist's sensual decisions in response to Beaconsfield's diverging gallery spaces.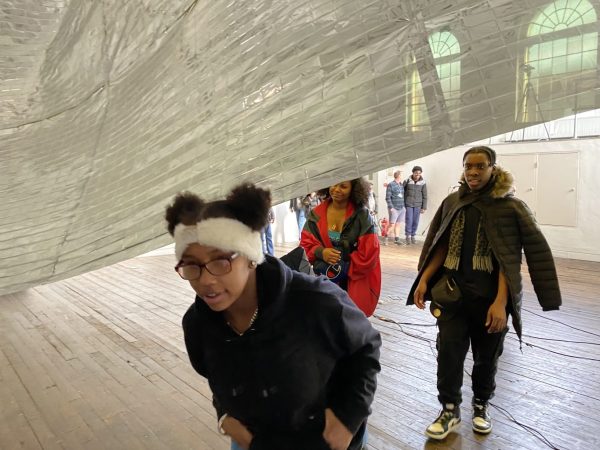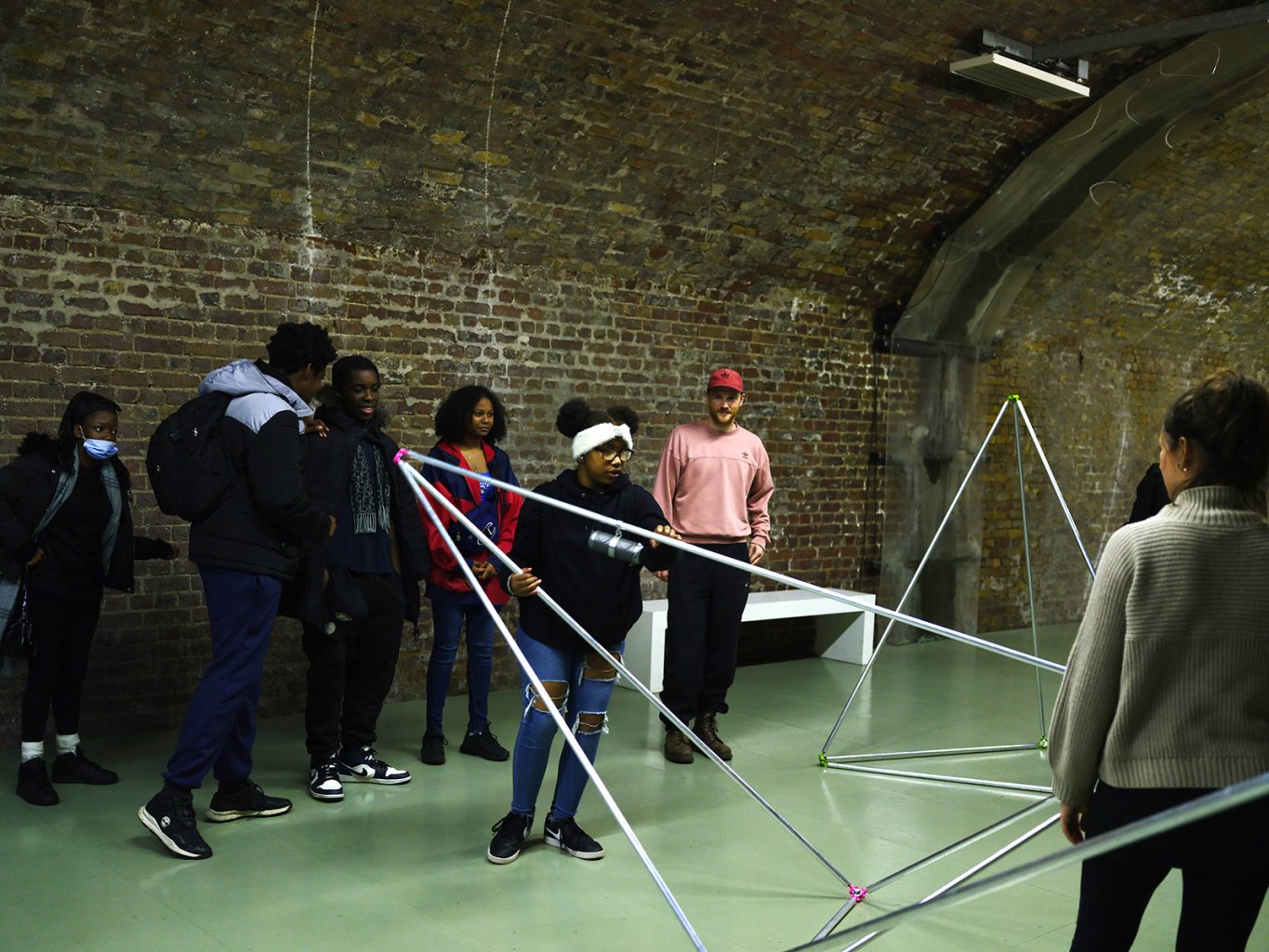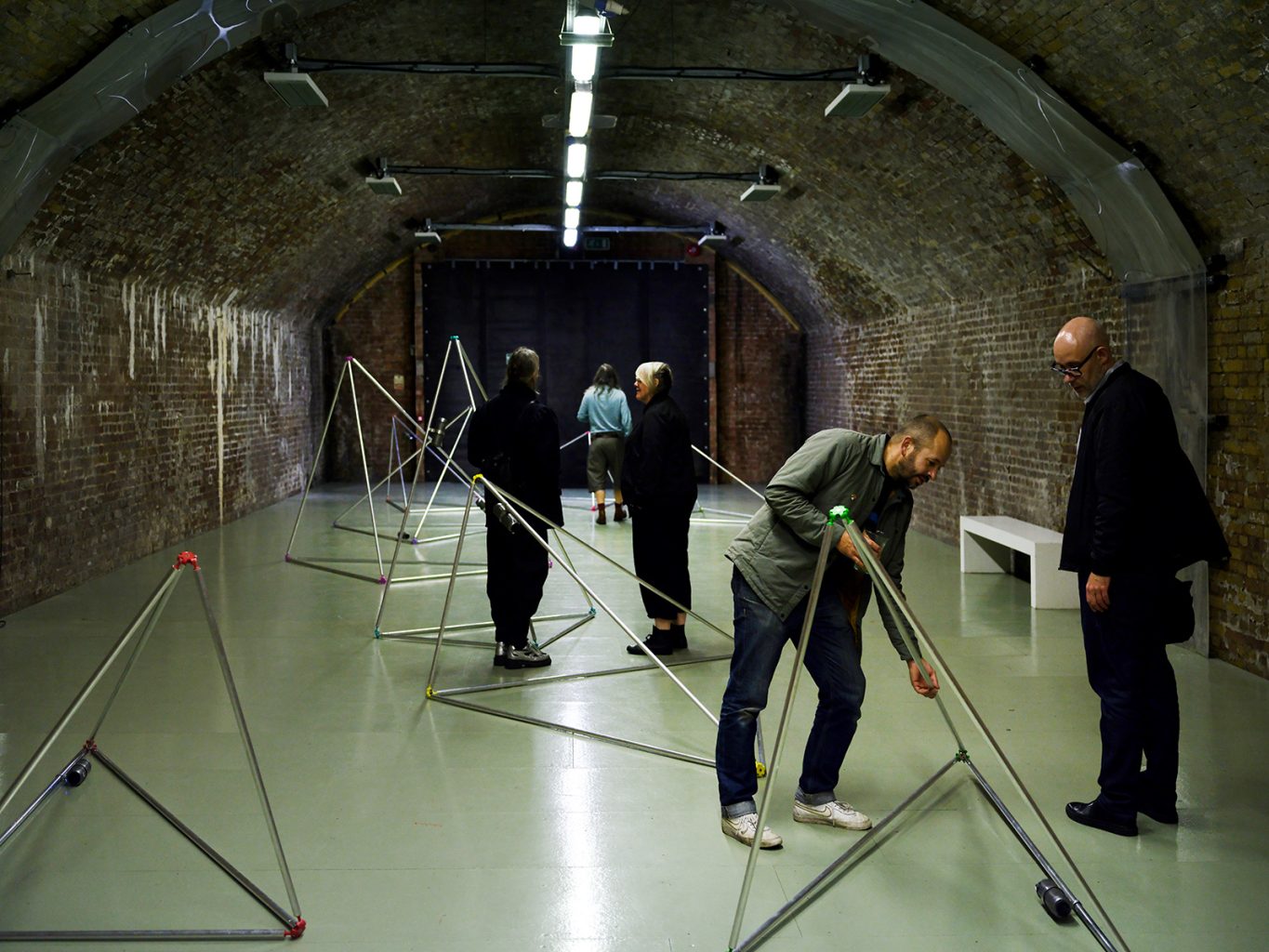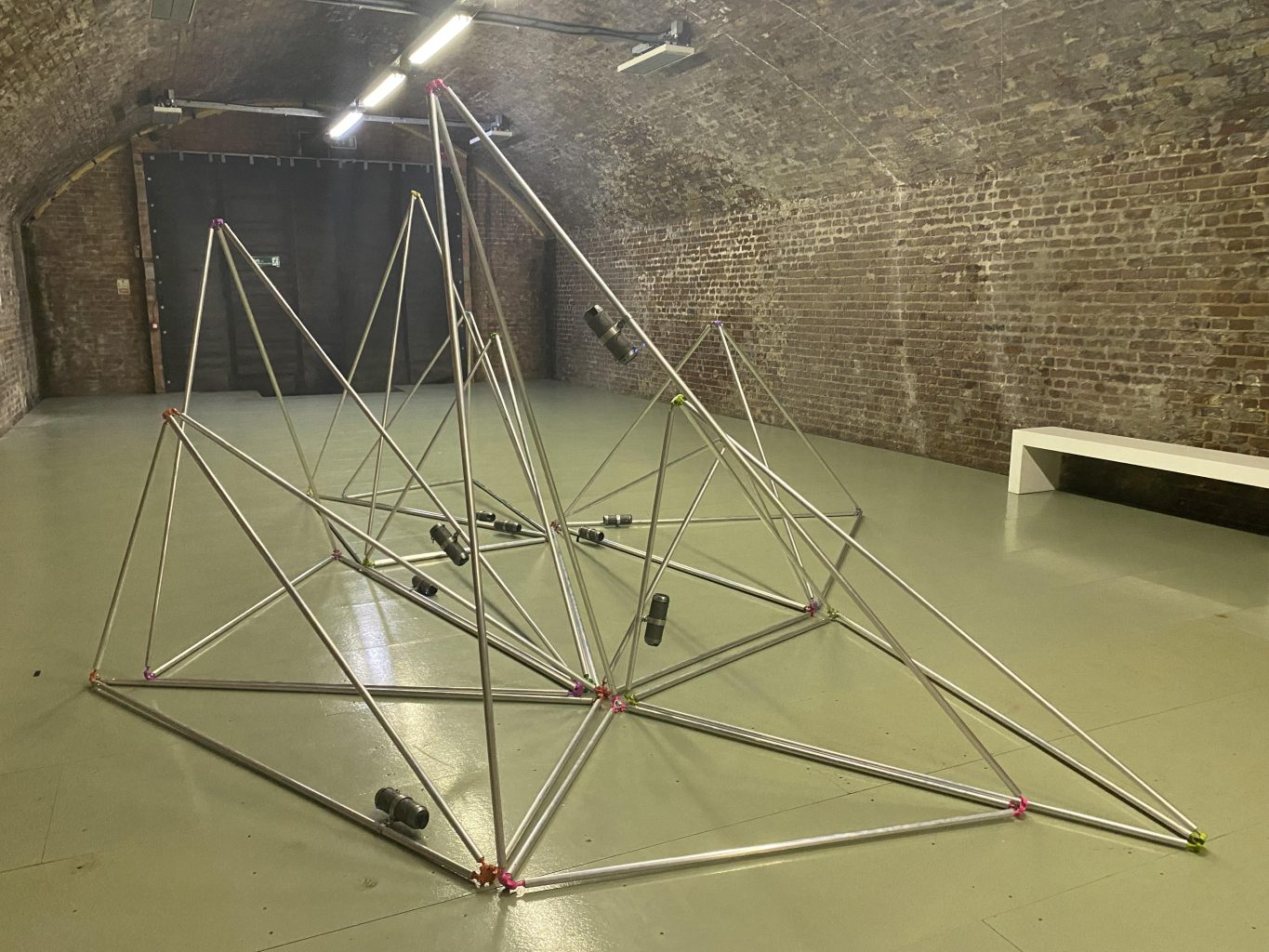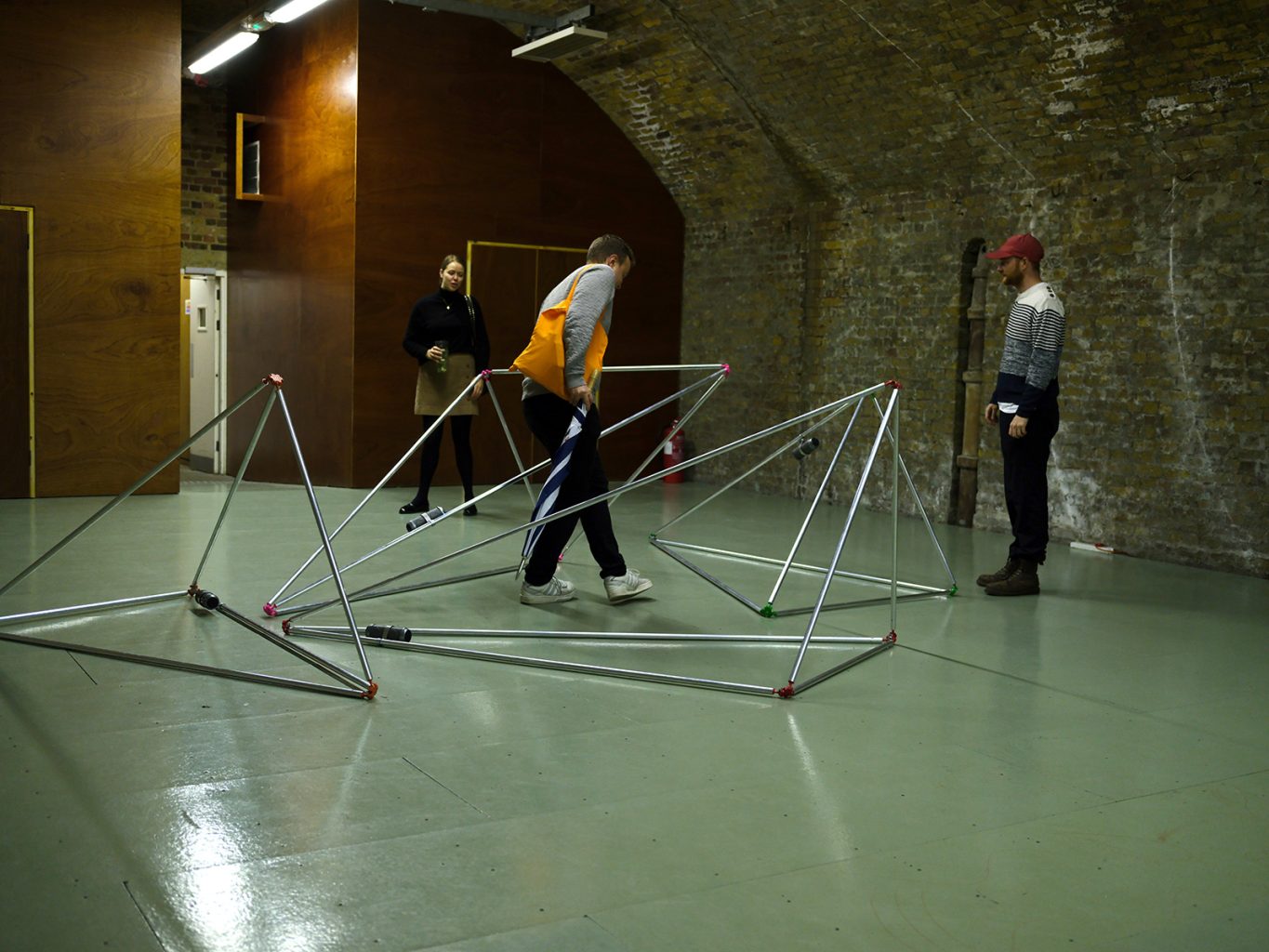 Print – limited edition
A limited edition (of 20) Giclee print on Hahnemühle Fine Art Baryta 325gsm paper, has been designed by Fell and produced exclusively by Beaconsfield for this commission, that acts as a manifesto for Systemic Peripheralism. Purchase online here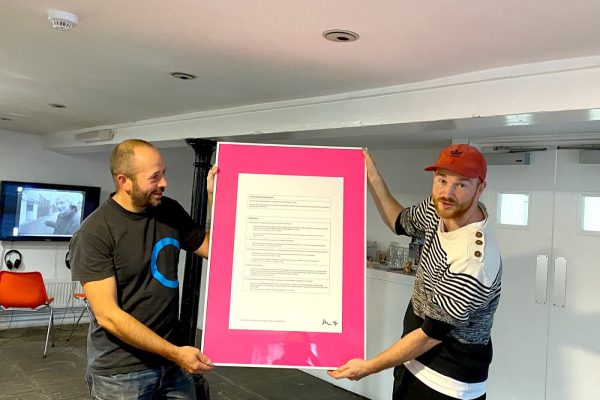 Workshops with Rian Treanor & Ocen James 19 October 2.30-5.30pm
As part of a UK tour to celebrate their upcoming record release on Nyege Nyege Tapes, Rian Treanor & Ocen James are offering a special one-off workshop.
On Wednesday 19 October Rian and Ocen will be working in Mark Fell's sound environments and invite participants to join them in a rare opportunity to create a collaborative new recording. You do not need any musical training to participate.
Wednesday 19 October 2022, 3.30-5.30pm.
See more: documentation from workshops with Rian Treanor & Ocen James