Please click here to make your online application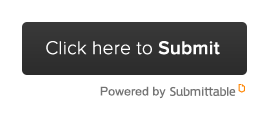 Below Zero, the unique UK based contemporary art prize for Finnish artists emerging on the international scene, returns to Beaconsfield London in association with the Finnish Institute in the UK and Ireland. We are excited to announce our collaboration with Serlachius Museums, which are amongst Finland's most important cultural institutions.
The Below Zero award includes
2023 residency and exhibition mentored by Beaconsfield with production costs of up to £15,000 and including artist's fee/accommodation/subsistence/travel costs
2024 solo exhibition of the Below Zero commission at Serlachius Museums, Finland.
The Below Zero prize is open to Finnish artists who have studied to degree level either in Finland or the UK and may be resident anywhere in the world. Selection is focused on artists who the jury feel would most benefit from a major UK commission and its solo exhibition in Finland.
Key dates
9 February 2022: application portal opens
11 April 2022: submission deadline for open call proposals closes at 16.00 (UK)
6 May 2022: shortlist announced and invited to develop a full proposal
6 June 2022: submission deadline for shortlist proposals closes at 16.00 (UK)
14-21 June 2022: shortlisted artists interviewed
24 June 2022: Below Zero 2023 winner announced
January–March 2023: London residency and exhibition
2024 Exhibition at Serlachius Museums with optional residency.
Selection Process
Artists are invited to submit an initial proposal (not more than 1000 words in length) that scopes an ambitious project to develop their practice with the support of Beaconsfield: together with a CV and up to twelve visual components that may include still images, video or audio-works.
Below Zero 2023 Jury
David Crawforth, Co-director Beaconsfield London, Karoliina Korpilahti, Programme Director Arts, Finnish Institute UK+Ireland, Naomi Siderfin, Co-director, Beaconsfield London, Pauli Sivonen, Director, Serlachius Museums Finland, Hannele Tilles, Independent Curator.
Below Zero offers something different. Beaconsfield commissions are unique in their collaborative nature. Mentored residencies support artists to be brave and take risks. An objective of this creative support is to make the excitement of innovative practice accessible to all: an ambition that matches the founding principle of Serlachius Museums – that culture should not only be the privilege of those in capital cities. The prizewinner is offered a solo exhibition of the London commission at Serlachius Museums in 2024 (costs covered) with the option of a residency in Mänttä.
For further 2023 information please email Karoliina.Korpilahti@fininst.uk
Information about previous awards:
Below Zero 2020 winner Tuula Närhinen
Below Zero 2018 winner Jonna Kina