SINK_VESSEL
a sonic installation and 12″ vinyl
16 February – 7 May 2022
Wednesday – Saturday 12-5pm
Purchase the vinyl here
SINK_VESSEL review in the newest issue of The Wire Magazine (issue 461)! Read the full article here.
SINK is the soundwork commissioned by Beaconsfield (see B_T4) during lockdown that explores Shahin Entezami's (aka Tegh) personal experience of contracting the early, unvaccinated version of the virus and offers a narrative of the global pandemic from his home city of Tehran. VESSEL is a response to Entezami's recording by BAW from London.
In the early stages of B_T4, Beaconsfield suggested making a vinyl. Initially we discussed doing a remix of SINK (Entezami, 2021), but somehow it felt more interesting to make a response that could pick at the abstract bones of the hulking form Shahin Entezami had conjured from electrical impulses in reaction to Covid19 from Tehran. BAW sent him a composition, VESSEL (Crawforth and Siderfin 2021), that reflected the moment from a London perspective, injected with inspiration from listening to TEGH (who then got to listen to BAW) and imagining his universe for the first time. As we emerged from Lockdown, the dialogue expanded to include a sound installation to share with others.
Sometimes we seek everything from our own perspective, and this dialogue has given us all another angle from which to listen and reflect. Now the two tracks sit side by side simultaneously playing in parallel universes – physically in Beaconsfield's Arch space and Upper space – and embodied on the 12″ Vinyl record, a hand cut lathe edition of 20 – providing simple spaces of aural contemplation.
The collaboration formed at long distance, technology enabling the exchange of material and oppurtunity to listen, to share the same rooms across continents. When setting up the sonic installations, the artists communicated via Telegram, and Skype using mobile phones as extended limbs to navigate the different spaces – talking as though in the flesh. The resulting environments are contemplative and physical sonic chambers to share what we heard alone and together.


TEGH writes more about SINK
BAW write more about VESSEL
SINK_VESSEL 12″ Vinyl (limited edition of 20) is available for purchase at £65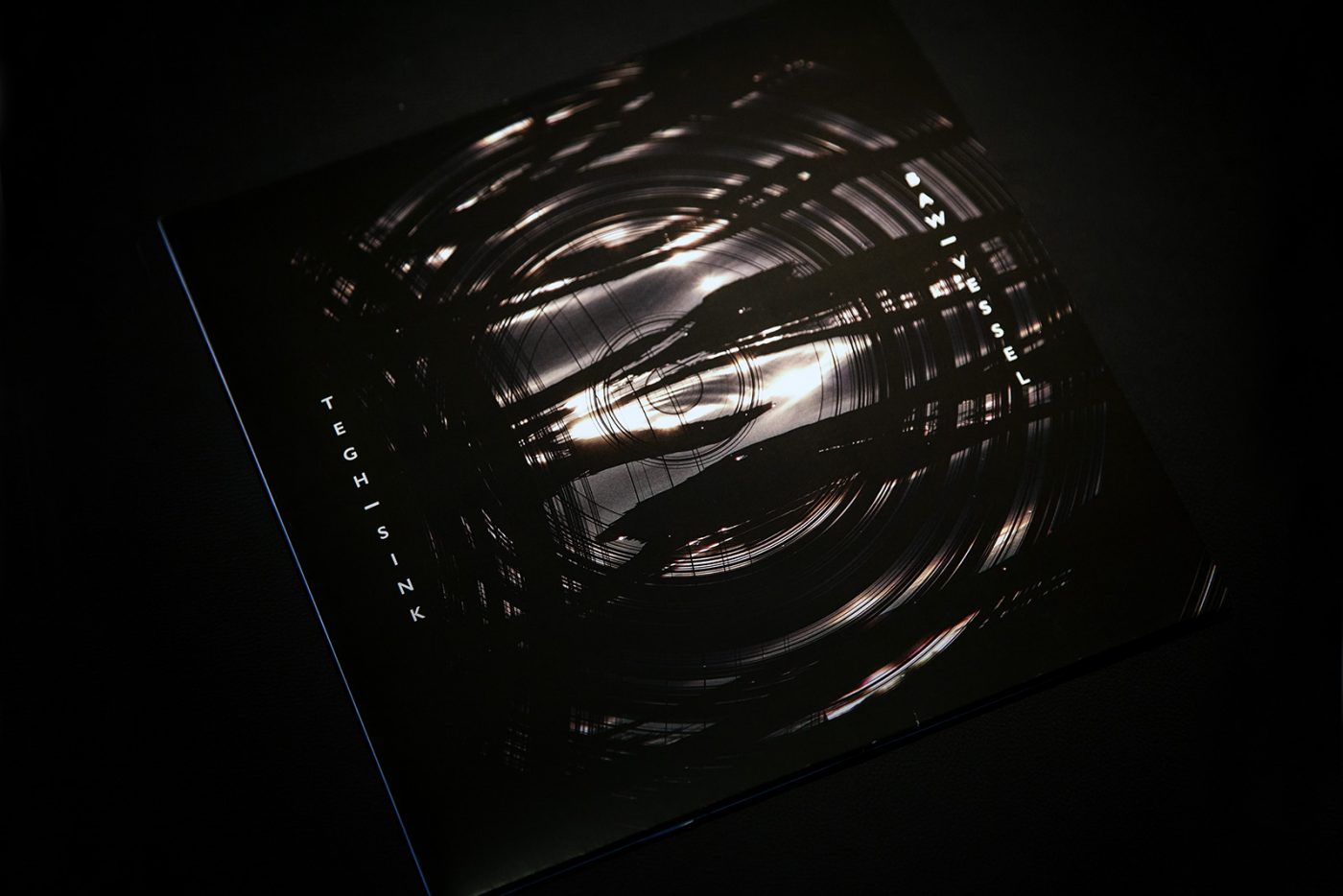 SINK composed and recorded in Iran by Shahin Entezami aka Tegh. VESSEL composed and recorded in England by A.D. Crawforth & Naomi Siderfin aka BAW. Mastered by Michael Lawrence aka The Bricoleur. Lathe cut vinyl by Bladud Flies! Commissioned and produced by Beaconsfield 2022.
Purchase here your limited edition vinyl copy of SINK_VESSEL
SINK_VESSEL is also available to purchase as a digital download at Bandcamp:
Beaconsfield invites you to engage with the sound installation. Challenge the exhibition by sharing your own experiences and we will send it out into the world. All postcards will be sent via email to Shahin and published on our social media.
Free flapjack with each postcard written/drawn!
Postcard gallery here