In June 2020 Rt Hon Robert Jenrick MP, Secretary of State for Housing, Communities and Local Government called for a Public Inquiry into overdevelopment in North Lambeth (8 Albert Embankment scheme) due to the extent of public concern. 
Beaconsfield has taken 'Rule 6' status in the Inquiry together with the Garden Museum and Lambeth Village to defend public access to daylight, sunlight, green spaces, heritage buildings and heritage views. Rule 6 allows ordinary people to get their voices heard at a Pubic Inquiry.
LAMBETH PUBLIC INQUIRY
The inquiry started on Tuesday 1st December and ended on Friday 18th December 2020.  It looked at the proposed design, heritage impacts on the London Fire Brigade art deco HQ complex, the other local heritage assets including Lambeth Palace, the impacts on the Westminster World Heritage Site, the sun and daylight of local residents, the impacts on amenities and issues such as transport, provision of affordable housing and the use of industrial land.
Links to the Lambeth Virtual Inquiry:
1 December 2020
2 December 2020
3 December 2020
4 December 2020
8 December 2020
9 December 2020 – Live: David Crawforth Proof of Evidence and Erika Winstone Interested Party statement
10 December 2020 – Live: members of the community speaking
11 December 2020
14 December 2020
18 December 2020 – Live: the final day of summing up from all parties–including Michael Ball's summary for the Rule 6 parties
To recap, our historic corner of North Lambeth is currently threatened by more high rise building on an inappropriate scale. The drawing above gives you an idea of the scale of what is proposed. Our partners Lambeth Village describe the impact of 26 storey and 28 storey skyscrapers on residential daylight and sunlight in Old Paradise Gardens here
To learn more about the campaign and to make a donation towards the Rule 6 party costs of defending the locality please click here
Beaconsfield's particular concern
Our issue is with Block C1, the 11 storey Newport Street Building proposed right next-door to left side of Beaconsfield in the drawing above, on the corner of Newport Street and Black Prince Road, is that it will cut a significant amount of sunlight to the gallery and garden yard–which is totally unacceptable as it will severely impede our core activities.
This corner plot is currently being used  by a local small business as a plant nursery and is flanked by unique and historic 19th Century buildings. We contend that Block C1 would be an unacceptable addition to the street – inappropriate for a Conservation Area due to its design and proportions. Natural daylight and sunlight is a critical resource for the contemporary art gallery and cultural centre that is Beaconsfield (Appendix E). The potential tragedy of losing elusive light conditions in the Upper Gallery, is compounded by the very substantial loss of southern light to the Lower Gallery and office: the key windows in the lower space are ALL south-facing and directly impacted by the 11-storey C1 tower.
Beaconsfield's outdoor space at 22 Newport Street has become a local destination and contributes to the impact of the Green Link running from Vauxhall Station to the end of Newport Street. Loss of sunlight to our garden spaces impacts on air quality, number of visitors and volunteers, mental health, wildlife and operational capacity. The developer is capitalising on pioneering local enterprise and green initiatives in the public realm and now proposes to squash these initiatives by literally casting a giant shadow across our entire operation.
Read the full script of Beaconsfield's submission to the Planning Inspector here:
Beaconsfield Proof Of Evidence: Impact On Existing Cultural Assets
Appendix A: Push the Envelope 2006
Appendix B: Ragged Schools History
Appendix C: Ragged School Girls Wing 1995
Appendix D: Beaconsfield Spaces
Appendix E: Chronic Epoch, ebook
Appendix F: Visual Impact
Appendix G: EBBA Concept Report
Appendix H: Below Zero, catalogue 2020
Appendix I: Beacon Yard Vauxhall, Base Associate
Naomi Siderfin: Interested Party Statement
'Save Our Daylight' – an open letter sent to Lambeth Planning Committee
HISTORY OF OUR BATTLE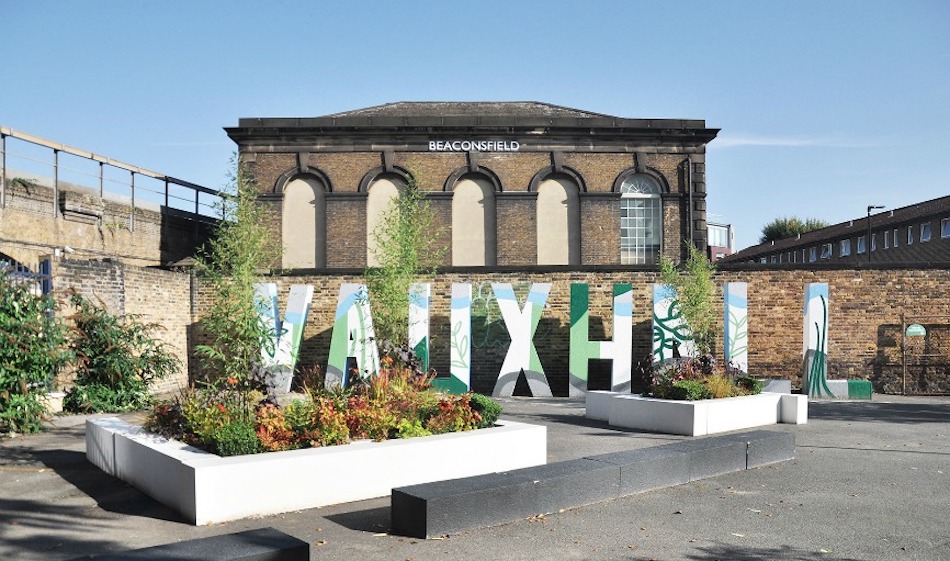 2 December 2020 We are live in the Public Inquiry! 
30 November 2020 Public Inquiry: last day to register
23 October 2020 Cultural recovery and Public Inquiry
6 July 2020 News, Views and Transitions
1 June 2020 Robert Jenrick Can Save the Day(light) If We Ask
19 December 2019 Ask Sadiq to Save Our Daylight Before Xmas
30 November 2019 Save Our Daylight
Public Inquiry 2021 here